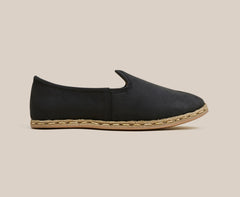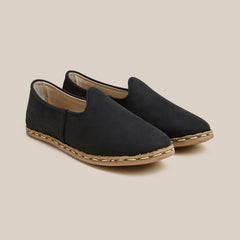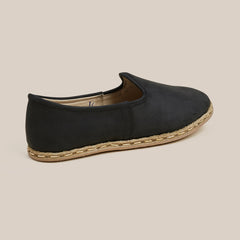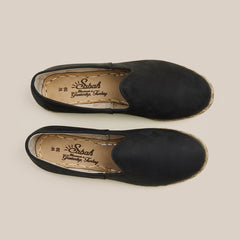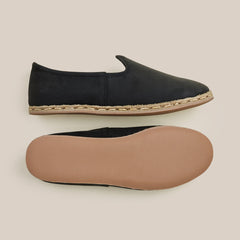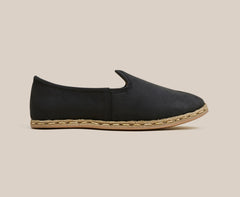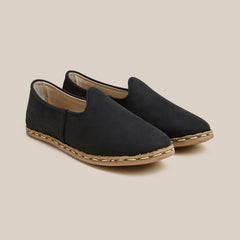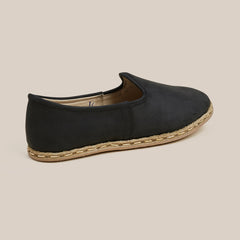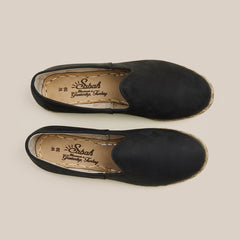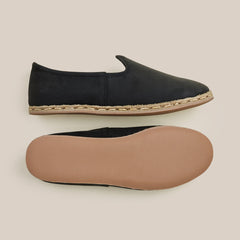 Women's Noto Matte Black Sabah
£195
A waxed nubuck leather, in the same style as our Baleen Blue. The Noto Black Sabah is sophisticated, versatile and tough – reminding us of the ancient Japanese technique, Yakisugi ("burned cedar") – when cedarwood is charred to a beautiful ashy black to be preserved & strengthened for exterior cladding on traditional Japanese homes. We imagine this to be our best selling neutral of the season, that can be worn all-year, in chilly or warm weather, dressed up or worn casually. Enjoy!
more
Natural Nubuck Leather Upper
Natural Leather Lining
Water Buffalo Leather Sole
Replaceable Rubber Outsole
Sabah Workshop Gaziantep, Turkey
Sabahs In The Wild
Noto Matte Black Sabahs on real people, in real life!