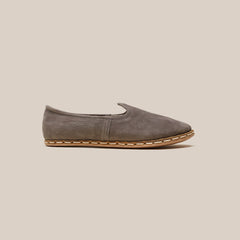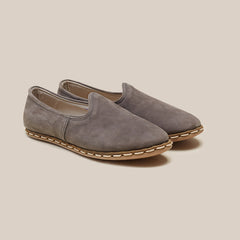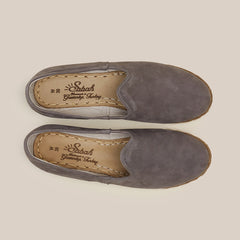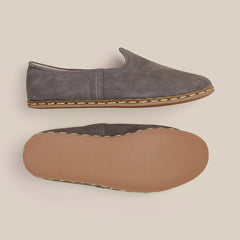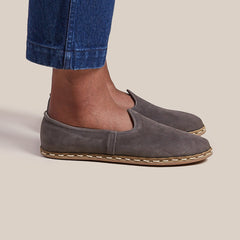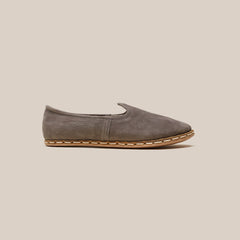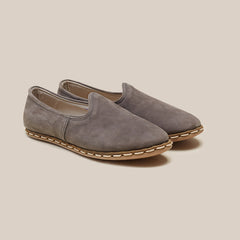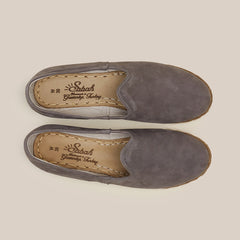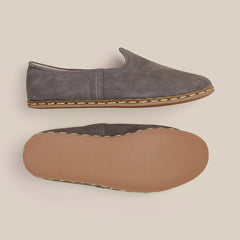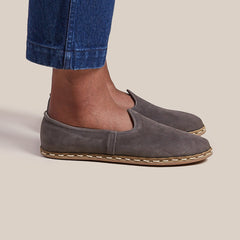 Women's Ashmore Grey Sabah
£195
Our Ashmore Grey is an all-time favorite Sabah -- made from our softest leather, it's arguably our most comfortable Sabah as well. Our Ashmore Grey leather is a tumbled Nubuck with a matte finish; resistant and sturdy, while also being extremely versatile style-wise. They go with just about everything! Sabah ON!
more
Natural Nubuck Leather Upper
Natural Leather Lining
Water Buffalo Leather Sole
Replaceable Rubber Outsole
Sabah Workshop Gaziantep, Turkey
Sabah sizing is unique. Refer to our size guide when considering a pair of Sabahs, and keep in mind, they will stretch and mold to your foot with time and wear.
Sabahs In The Wild
Ashmore Grey Sabahs on real people, in real life!