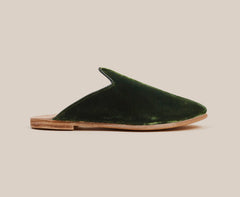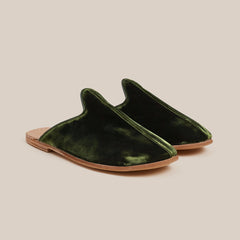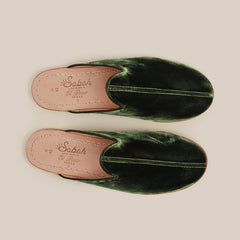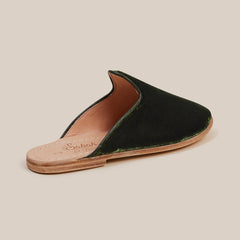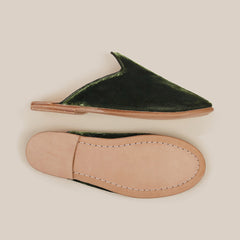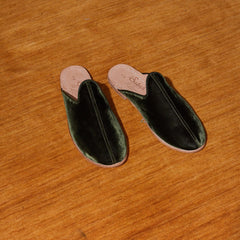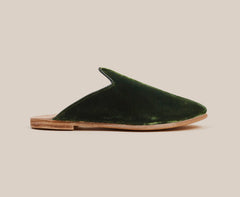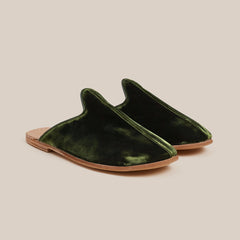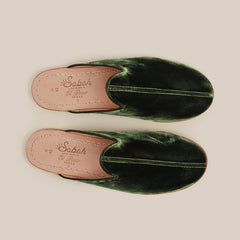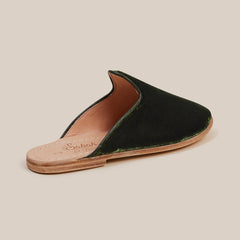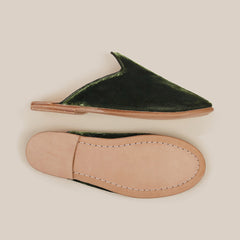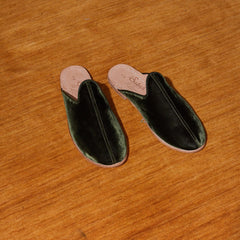 Men's Palazzo Green Velvet Baba
£220
Our first ever Velvet Baba, made in El Paso using Sabah's standard of high quality materials — a combination of our veg tanned undyed leather lining and bull leather sole, and a velvet fabric upper sourced from one of the best velvet suppliers in Italy. This velvet is resistant yet soft, featuring a rich almost iridescent shade of green. We named it "Palazzo" with the greatness, yet simplicity of Italy in mind. You can wear these with anything — an effortlessly classic Baba that elevates a casual jeans-and-t-shirt look or something a bit more dressed up as we transition to Fall.
more
Color: Palazzo Green Velvet
100% viscose Italian velvet fabric upper
Natural 100% veg tanned undyed Leather Lining
Bull Leather Sole
Sabah Workshop El Paso, Texas
We advise against cleaning with water or detergents of any kind. Clean with a woolen cloth or gentle brush stroking the velvet in the direction of the pile. A gentle steam could be used to improve any crushing or inconsistencies in the velvet.
Made in El Paso
These Babas are produced at the Sabah Workshop in El Paso, Texas. They are not your typical slippers! We use natural, high quality leathers, including a very special undyed vegetable tanned leather lining so that the Baba will form to the foot over time. El Paso has enabled us to utilize materials from all over the world, in the case of our Velvet Babas, a 100% viscose velvet fabric from one of the best Italian suppliers. Each pair is thoughtfully created by hand and by name, from concept to execution.


TAKE A TOUR OF OUR EL PASO WORKSHOP