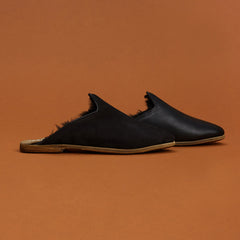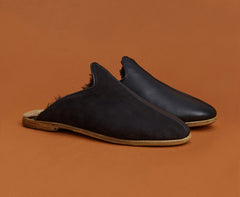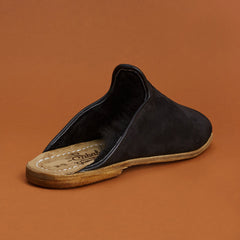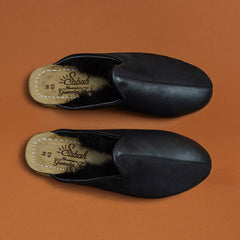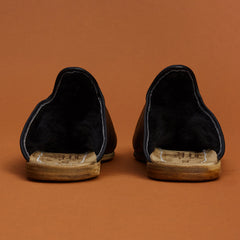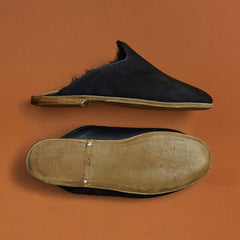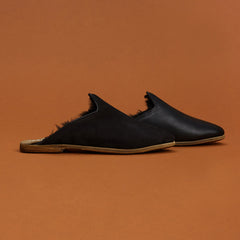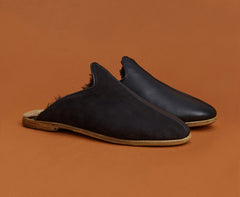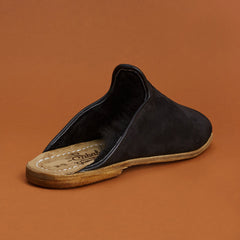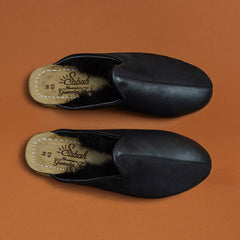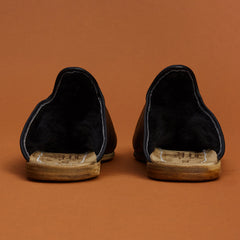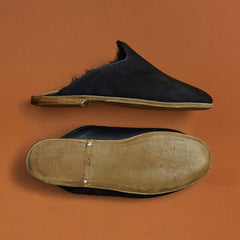 Men's Soho Shearling Baba
£200
**Available for pre-order. Shipping in ~ 2 weeks** Our signature winter slipper is now available in all black. The Soho Baba features a two-textured leather upper, one part Nubuck and the other half a smooth leather. We use a soft, extra thick all natural shearling that envelopes and insulates your feet with warmth and a naturally tanned water buffalo insole. Our Shearling Babas are made to last, gaining a beautiful patina and forming to your feet with every step and use. They're great with and without socks depending on how warm you want to be, useful around the house, the yard and even on the road. Now do your feet a favor, and get cozy in a pair ASAP!
more
Sabah Workshop Gaziantep, Turkey
In order to achieve the intense black color of the shearling, our tannery used an over-dye method. There is a possibility that some of the excess dye may transfer onto your skin, socks or clothing within the first few wears. The dye is not harmful and washes off skin easily. Please keep this in mind while wearing them, especially if wearing lighter colored socks or clothing. Do not hesitate to contact us if you have any questions: portal@sabah.am.