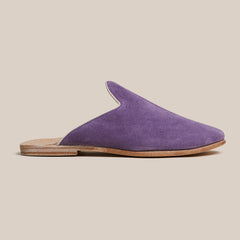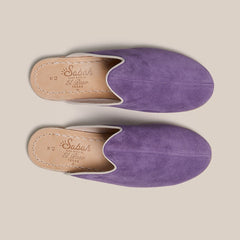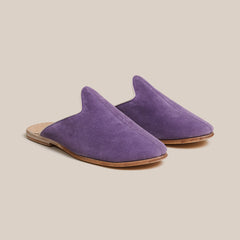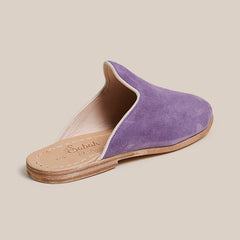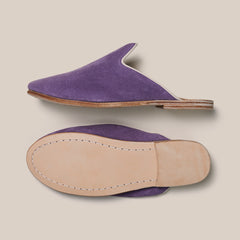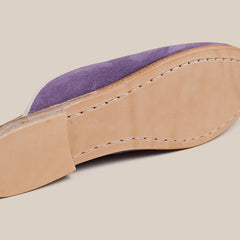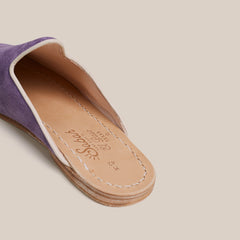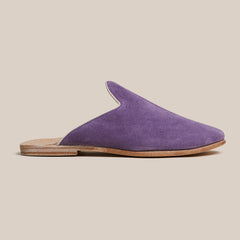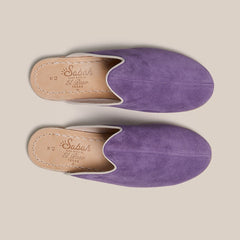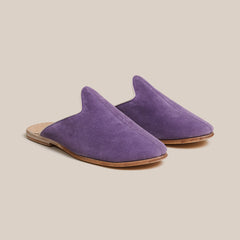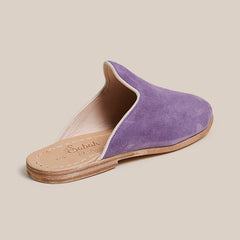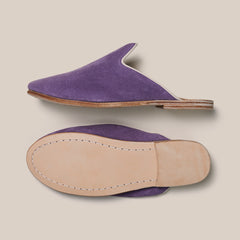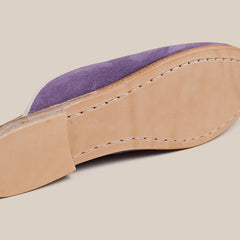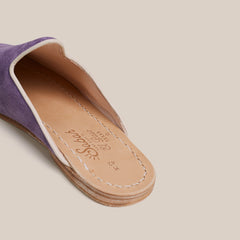 Men's Lavender Suede Baba
£220
Our Lavender Suede Babas are made from a soft, sumptuous Italian suede from a tannery in the heart of Tuscany. They're famous for their suede production and, ever since opening our El Paso workshop, we've been keen to work with them. Enjoy! 
more
Soft Italian suede upper, vegetable tanned leather lining and a veg tanned bull leather sole.
Sabah Workshop El Paso, Texas
IMPORTANT: Please refer to our size guide before ordering, as our Babas made in El Paso have a unique fit.
Lavender Suede in Chinatown
We styled our Lavender Suede Babas on our friends, Dave & Cassie, with New Delhi-based NorBlack NorWhite's latest collection... and then we went shopping in Chinatown. A colorful pair of Babas in a colorful place!